Via Daily Mail: She captured the internet with a gripping Twitter tale of her travels with a prostitute, her suicidal boyfriend and their ominous pimp, Z. But a year after sharing their doomed road-trip with the world in a string of posts which had stars and Hollywood film directors on the edge of their seats, Michigan stripper Zola is the picture of domestic bliss. The 22-year-old, whose real name is Aziah King, is now married and has a four-month-old daughter with her husband, Sean. Her Twitter page, once filled with juicy details of the famous trip to Tampa, Florida, is now flooded with family portraits and breastfeeding pictures.
For those of you who don't remember the harrowing tale that Zola the Detroit stripper brought to us via her Twitter last year then I highly recommend you read it, here. Truly it was one of the most fascinating things that has ever been produced on twitter.com. Her 140 or so tweet string retelling the saga of Jess the prostitute, Z the pimp, and bitch boy Jarrett had the entire internet thirsty for more.
Fast forward a year and our girl Zola has turned into the perfect homemaker complete with a little baby girl and a husband. These two are pretty much a real life version of V and Kev (best character in the show, don't @ me) from Shameless.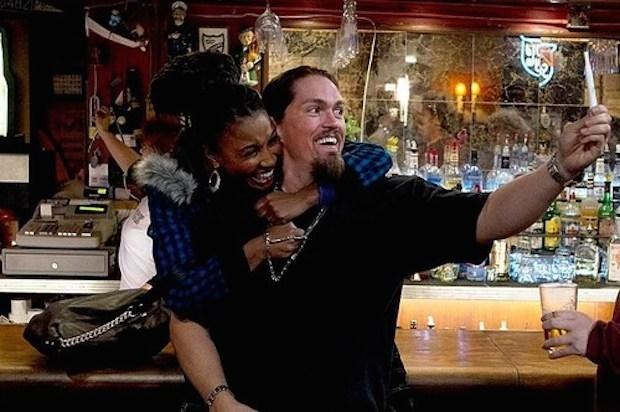 I mean when you think about it if Zola's man was a bartender instead of a DJ their life over the past year could pretty much be a season long storyline for the show. Honestly the more I think about it the less sure I am that V and Kev aren't legit based on the real life exploits of Zola. Which I guess isn't really something you want people saying about your life but hey, they make it work. Really this was just a roundabout way for me to talk about how much I like Shameless. That show is straight up hilarious. The new season premiered last Sunday but the previous six seasons are all on Netflix now so you should check them out if you need a new show.
-Mr. Jersey
@blog30tweets
@De_Italiano